Coach certified level 3, coach of synchronized skating, career in several disciplines of the skating... Let's meet Kassandra Patenaude. Member of the Suprêmes Seniors until 2012, the young woman is consecrated since then to the teaching. Interview.
Coach of The Rythmiks of Lanaudière (CAN), Kassandra Patenaude has been working since 2015 with the Suprêmes Junior and Senior of Saint Léonard in Quebec. This season, Kassandra is also the head coach of the Suprêmes Novice, assisted by the former skater of Suprêmes Claudia Sforzin. A training that takes place in Montreal between 2 to 3 times a week during the summer. The team is completely new both in terms of skaters and coaches. A good time to look at this young coach and her teams.
Why did you decide to become a synchronized skating coach?
Kassandra Patenaude: I have evolved into a synchronized skating team a few years ago. It seemed natural to me to continue on this path in order to convey my passion and help our sport to be stronger.
Synchronized skating is a family, especially with Les Suprêmes. Everyone knows and helps each other.
What is the most difficult for you?
Kassandra Patenaude: Coaching a team of 20 girls is not easy every day, but that's the beauty of our work. We must constantly face challenges, give the best of ourselves, be available to our daughters and lead them to achieve their goals.
What synchronized skating learns to you?
Kassandra Patenaude: Synchronized skating is a family, especially with Les Suprêmes. Everyone knows and helps each other. The coaches work together and the skaters move on the same ice rink, in synchro or in private sessions. Volunteers (parents of skaters) work hard to make sure everything works well. I think that this sport teaches us discipline, commitment, and respect; Which are important values in our sport but also in everyday life.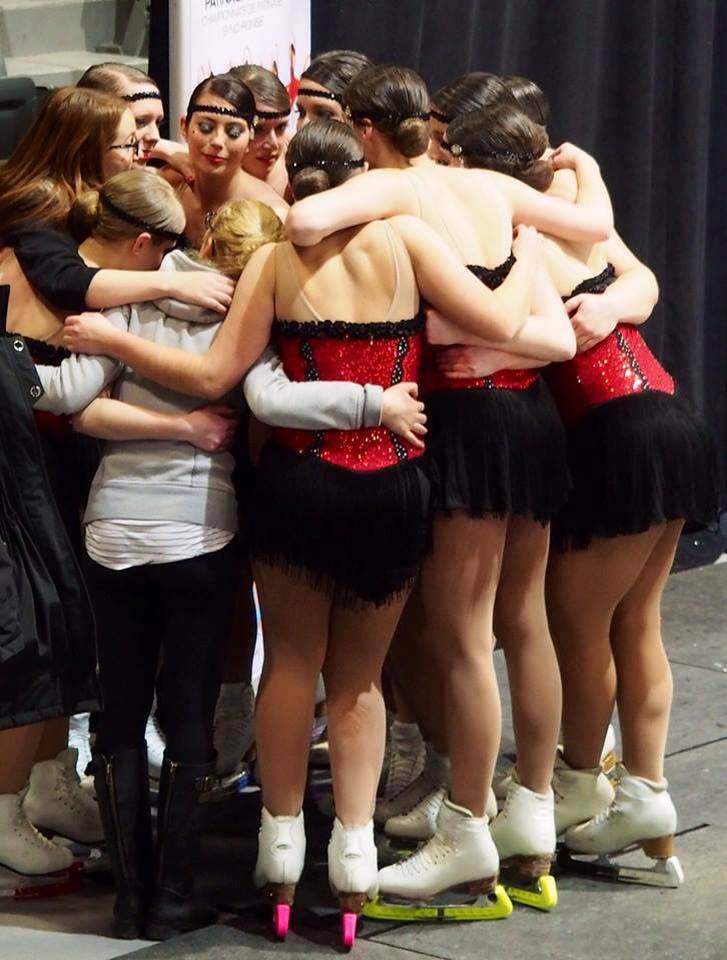 Credits : Kassandra Patenaude
What is your assessment of this 2016-2017 season?
Kassandra Patenaude: Last season was not the easiest for me. I lost my mom at the beginning of the season, which was a very difficult time for me and my family. Synchronized skating allowed me to think about other things, to move forward despite the situation. I am happy to have managed to continue and face up this situation. I became a stronger person and I'm sure my mom is proud of me up there.
A highlight for you this season?
Kassandra Patenaude: The silver medal in the Provincials with the Intermediate team The Rythmiks. It was the result of a lot of efforts by the team.

How do you plan summer with your teams?
Kassandra Patenaude: We must create chemistry in the team, share moments of pleasure and of course start our choreography! In the summer, we work individual and team technique so that the girls are identical. Improve flexibility for move elements. Work on ice, off-ice, and cardio.
And for next season, what's new for your teams?
Kassandra Patenaude: Everything! New coaches, new skaters!
Jura Synchro's readers will be happy to follow that.