Recap




Senior Worlds 2023: Les Supremes repeat and win world gold!
By Jura Synchro

APR 01, 2023

Les Suprêmes of Canada retained their title. (Credits: Paul Carrolo, UnisonPhoto - 2023)
And two! Canada's Les Suprêmes team retained their title at the 2023 ISU World Synchronized Championships on Saturday night in Lake Placid, USA. Finland's Helsinki Rockettes take silver while Team Unique end their season with bronze. Here is what happened, group after group, during this exciting evening.
Group 1
23rd after the short programs, the Turkish team Golden Roses was the first to compete on Lake Placid ice on Saturday. The athletes performed their free program, totaling 41.06 points (59.62).

Skating for Latvia, Team Amber made the trip from the city of Riga. Eva Cekanauska's team skated a dynamic program in interesting black and green costumes. Their score: 75.17 points and 107.81 in total.

Coached by Natasa Bahat, the Zagreb Snowflakes team has represented Croatia on the world stage for many years. This season, they skate to a mix of music by Michael Jackson for the free. On Saturday, the team put together an interesting program, obtaining 122.95 points in total. The entry their square intersection was particularly successful.

The Icicles Senior are coached by Lauren Kelly and Esther Morris in Nottingham. After their powerful program to Beyonce on Friday, the team presented an energizing free skate. For its second participation at the Worlds, the team got a total score of 128.08.



The Helsinki Rockettes, vice-world champions 2023. (Credits: Paul Carrolo, UnisonPhoto - 2023)
Group 2
The competition then went up a notch since the three teams that arrive have only a few tenths of a difference after the short program.

Team Unity from Sydney, Australia skated a strong program. Madonna Randall and Georgina Williams' team are national champions for the 5th consecutive year. However, on Saturday evening, they had to reckon with several falls. Team Unity collected 140.58 points in total.

Ice United's "Translunar Triumph" free skate told the story of a woman's journey to the moon. On Saturday, the Dutch team was able to obtain 91.23 for the free, so a total of 136.51 points.

Team Fusion from Spain jumped for joy on the Kiss & Cry. And for good reason, the team obtained 97.38 points (total: 142.84) after a good free program skated in sand-colored dresses.

Then it was the turn of the Swiss Starlight Elite. With their Rio parrot-themed program, the team delivered a strong performance with no major errors, which allowed them to total 109.60 points and 161.55, their best score of the season.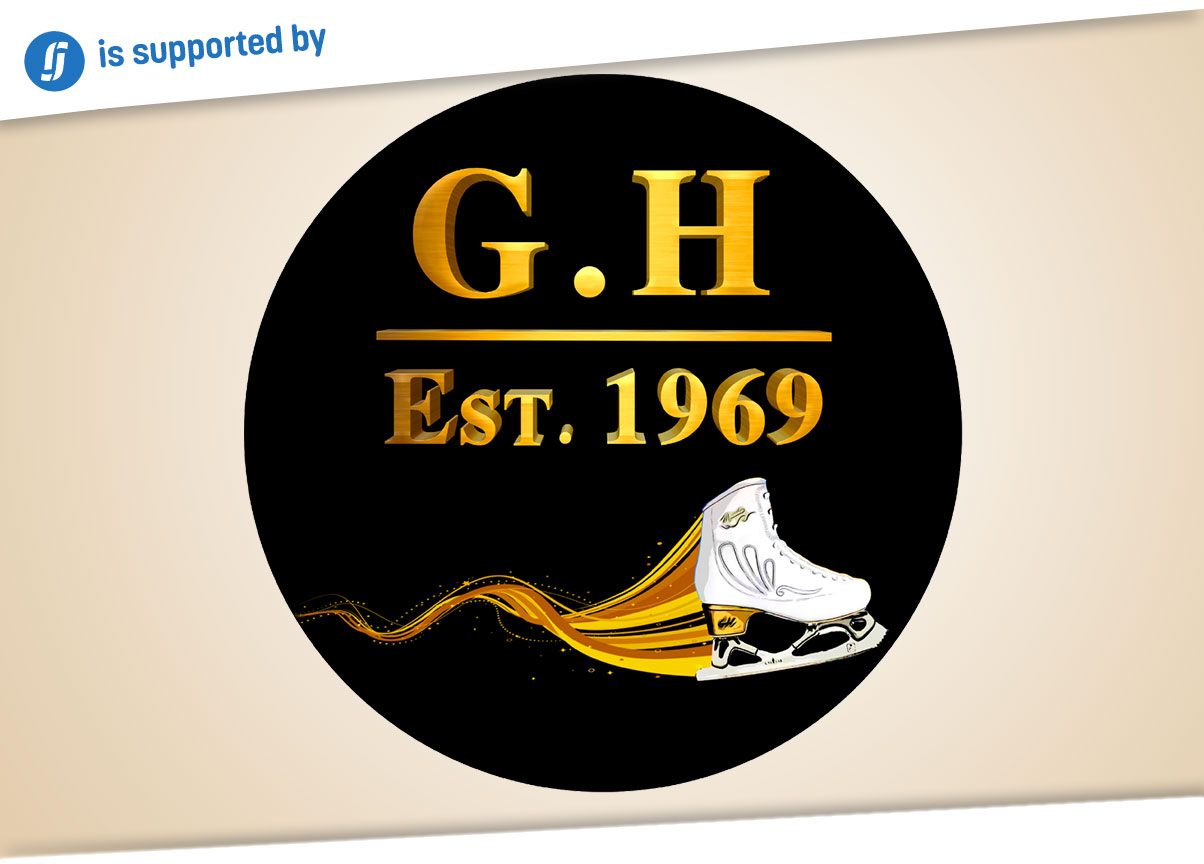 Group 3
Like last year, Les Zoulous represent France. Alessandro Tormena and Amélie Gendre's team trains about 8 hours a week in Lyon. On Saturday, they skated their clean and committed free program titled "What are we going to do now?". Their total score: 166.73.

They made a very good impression last year at the Worlds, Team Olympia didn't disappoint this season either! Coming from Prague, the Czech team is coached by Jitka Mokra and Katerina Urbanova. The team seemed satisfied with its performance on Saturday night. Their free program earned them 112.69 points, and a total of 164.87.

Jingu Ice Messenger often gets a standing ovation from the audience. Saturday evening, the Japanese team was once again applauded following their very good free programme. The Tokyo skaters were able to create a beautiful harmony on the ice. They received 126.20 points, a nice total of 179.22 points for their two performances.

Team Ice Fire from Poland then skated a smooth and precise free program. The team of Agnieszka Filipowicz and Marcin Miedlarz presented several interesting and creative elements. With 1 point deduction for a fall, they received 161.52 points in total over the two days.

For their first participation in world championships, United Angels of Stuttgart in Germany can be proud. The skaters, coached by Christina Calmbacher and Jan Hübner, skated their "Free" with skill, totaling 119.69 and 174.33.


Group 4
Team Inspire opened the penultimate group. The Swedish team skated an emotional program in blue dresses. Apart from a few hesitations, especially in an intersection, the team skated with confidence, obtaining a total score of 187.16.

The Hot Shivers, skating for Italy, then competed their free program to classical music. Their dresses created a very nice effect on the ice during pirouettes in particular. Andrea Gilardi's team totaled 120.28 points on Saturday night, and 179.21 overall.

The German team of Gert Hofmann skates this year a free program called "Relationships". In bright red dresses, Team Berlin 1 skated with passion and confidence on Saturday night. They were rewarded with 129.52 points (total: 188.51).

Team Passion (Hungary) skated a free, fast and precise program. We recognized the style of Andrea Dohany who did the choreography. Despite some small hesitations, the performance was successful, bringing the team 195.12 points in total over the weekend.

Needless to say, The Haydenettes definitely got their revenge on Saturday night in Lake Placid! The Saga Krantz team truly impressed the audience with a strong and high level programme. The intensity put in by the skaters was rewarded by 153.55 points and 218.32 overall.



Team Unique returned to the world stage earning the bronze title. (Credits: Paul Carrolo, UnisonPhoto - 2023)
Group 5
Miami University (USA) had only positive GOEs for its skated free program to "Ode To Joy" arranged by Karl Hugo. The team of Carla DeGirolamo, Lee Ann Shoker and Kelley Morris-Adair suffered a fall early in the program but then lived up to expectations. Miami University scored 139.87 and 209.94 overall, putting them behind the Haydenettes.

Canadian national champions this season, the Nexxice team trains in Burlington approximately sixteen hours a week. Coached by Shelley Simonton-Barnett and Jennifer Beauchamp-Crichton, the athletes presented "El Mar Mediterrani" by Ryuchi Sakamoto on Saturday. Last season, the bronze medal narrowly escaped them. The team therefore did everything to finish on the podium this year. But that wasn't enough this year either. The team received 155.91 points, and 228.08 in total.

Mirjami Penttinen's Team Unique had a great evolution this season, finishing with the gold medal at the national championships. This year the team skates a free program called "The Unbearable Lightness of Being". Team Unique had not participated in the Worlds since 2018 in Sweden where it finished 4th. They have a world gold medal to their credit, winning 10 years ago in 2013. After a clean free skate, the team scored 161.55 points, and 237.68 overall.

Apart from a small mistake in the middle of the program, the Helsinki Rockettes received 160.95 points for their powerful "Requiem" free program. Three-time world champions (last time in 2011), Kaisa Arrateig's skaters got 239.56 overall.

World champions 2022 and already in the lead after the short program, Les Supremes Senior were determined to retain their title after their resounding victory last year in Hamilton. The team of Marilyn Langlois, Pascal Denis and Amélie Brochu presented "Madame Butterfly's Revenge" for the free program. The Quebec team received 161.98 points for a total of 240.98. They are therefore world champions for the second consecutive season!



After their free program on "Madame Butterfly", Les Supremes come out of the ice with a smile. (Credits: Paul Carrolo, UnisonPhoto - 2023)
Two Finnish teams win the silver and the bronze and Les Supremes (CAN) finished on the top step, so the podium remained the same as after the free programs.
Les Supremes had never been crowned world champions before
2022 in Hamilton
. This year, they repeat and confirm their victory!
Results - TOP 3
ISU World Synchronized Skating Championships 2023
Lake Placid (USA)
MAR 31, 2023 - APR 01, 2023
Senior